Globon is a brand founded by ZHEJIANG SAMSUNG DOWN CO.,LTD. SAMSUNG DOWN was established in 1988, is one of the top ten enterprises in the down industry in China. It is an enterprise focusing on down raw materials and down products production. The company has a registered capital of RMB 180 million and currently has 518 employees. It covers an area of 80,000 square meters, with a construction area of 100,000 square meters. It has a strong factory production capacity-- 5,500 tons of feather raw materials per year, 1 million down comforters per year, 1.2 million feather pillows per year, and 800,000 quilted comforters per year. After more than 30 years of history, we have grown into an internationally renowned manufacturer and leader of high-quality down filling materials and down bedding.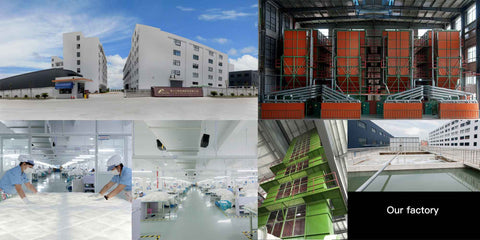 Samsung Down has developed more than 150 kinds of characteristic fabrics, more than 70 kinds of down filling materials, and more than 40 kinds of down bedding with innovative sewing techniques. There are more than 60 domestic registered trademarks, 1 international patent and 4 international registered trademarks. And has become the International Down and Feather Bureau (IDFB) management committee member, public relations committee member and technical committee member and other important industry status. For more than 30 years, Samsung Down has not only obtained Oeko-Tex Standard 100, DOWNPASS, RDS, BSCI and other international professional organization certifications, but also has become a long-term designated supplier of international five-star hotels.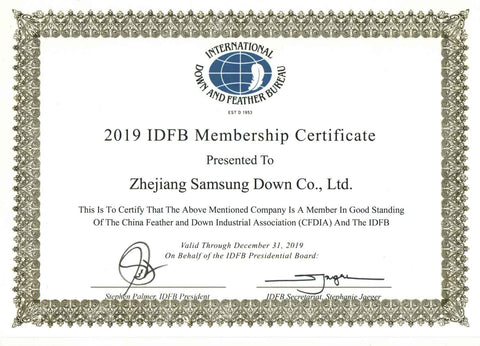 Hangzhou Starfocus E-Commerce Co., Ltd. was established in 2017. It is a owned subsidiary of Zhejiang Samsung Down Co., Ltd. and mainly integrates internationally renowned home textile brands. It specializes in global cross-border e-commerce. With the mission of "helping customers who are pursuing high-quality sleep use their favorite products", the company is committed to adopting a specific brand operation strategy, taking a differentiated business route, and using strong R&D and innovation capabilities to strengthen corporate competitiveness and enable the company become the top international brand e-commerce operating company in the industry
Relying on the strong strength of Samsung Down, driven by Starfocus E-Commerce, the down industry has a bright future.